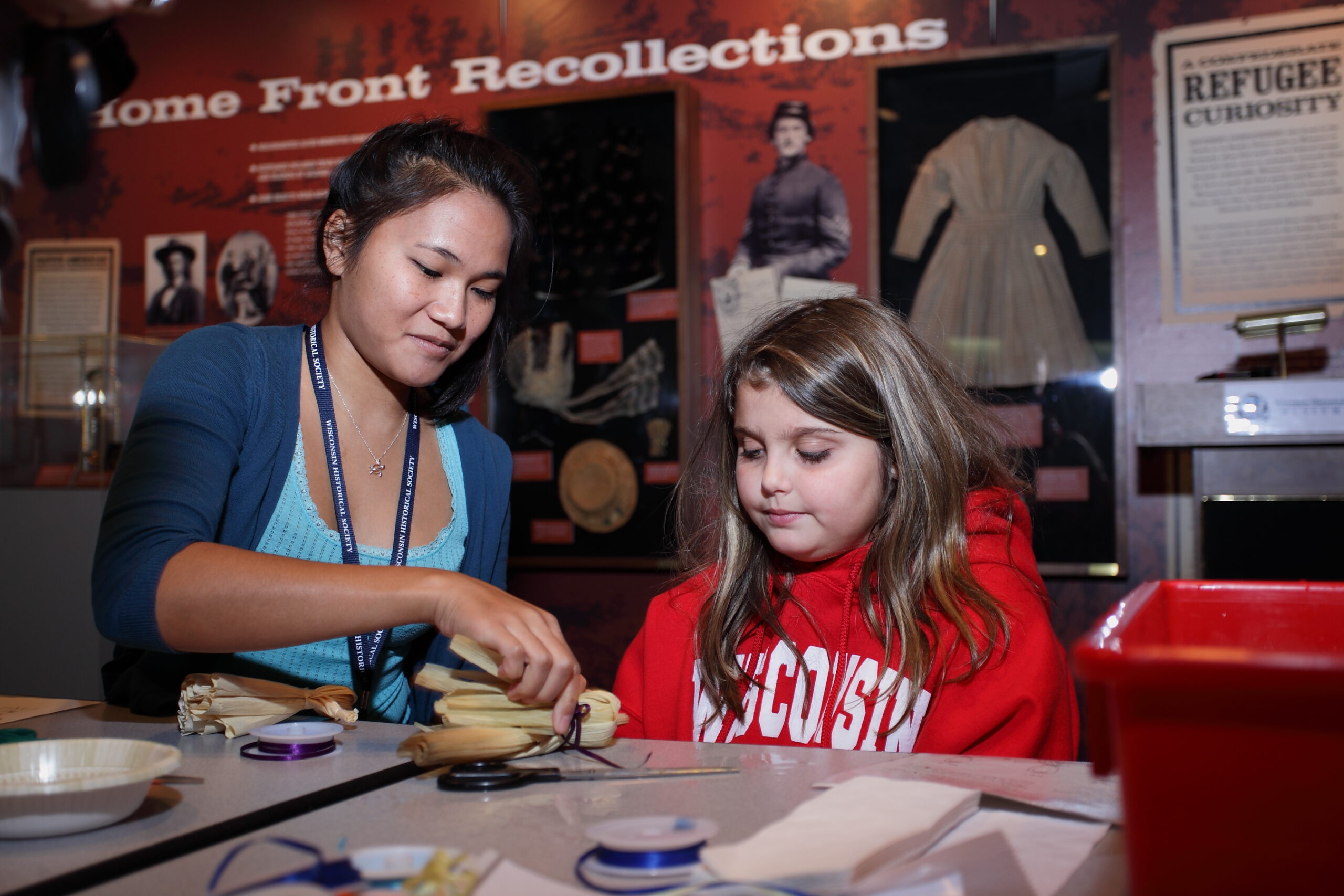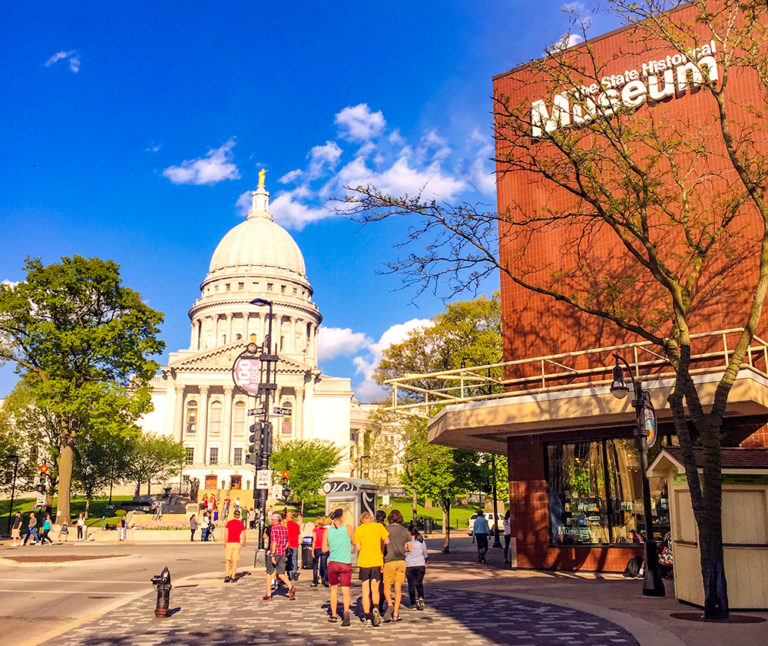 Explore the Stories that Made Wisconsin
History is a story with many voices, always growing and evolving—a story we tell together. At the Wisconsin Historical Museum, you'll immerse yourself in fascinating and diverse stories of people and places from Wisconsin history.
Explore the state's diverse and dynamic past through engaging exhibits, fascinating historical objects, and hands-on experiences that focus on Native Nations and Tribes. Enter a replica of a 1,000-year-old house and examine a fur trade post.
A new history center is on the way!
Artifacts are on the move! We've got big news to share as we move one step closer to the construction of the new Wisconsin history center. This state-of-the-art space will invite visitors to engage with history in an exciting new way and more than double the museum's current footprint.
Our exhibits will close as we start to pack artifacts for safe storage. "People of the Woodlands" will remain open through Nov. 27. Plan your visit today before these exhibits close!
The fun doesn't end here! The museum will continue to host walking tours, special exhibitions, and other exciting programs.
---
MARK YOUR CALENDAR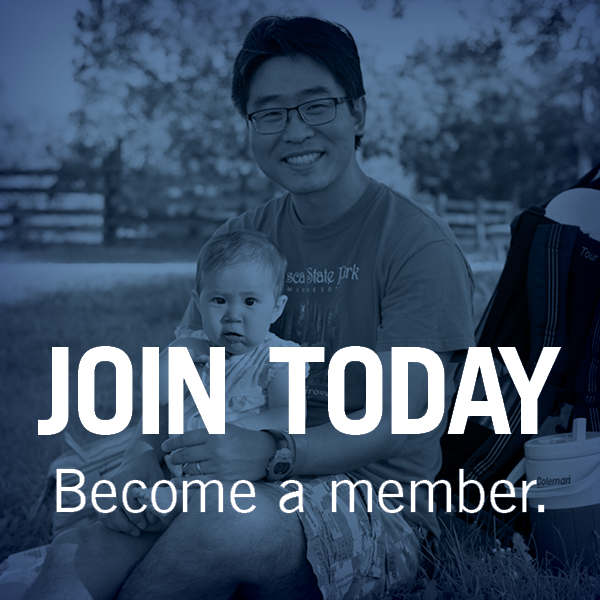 Best Deal in History!
Becoming a member is the best way to explore Wisconsin history. Members get free admission to our historic sites and discounts on special events!